St Horto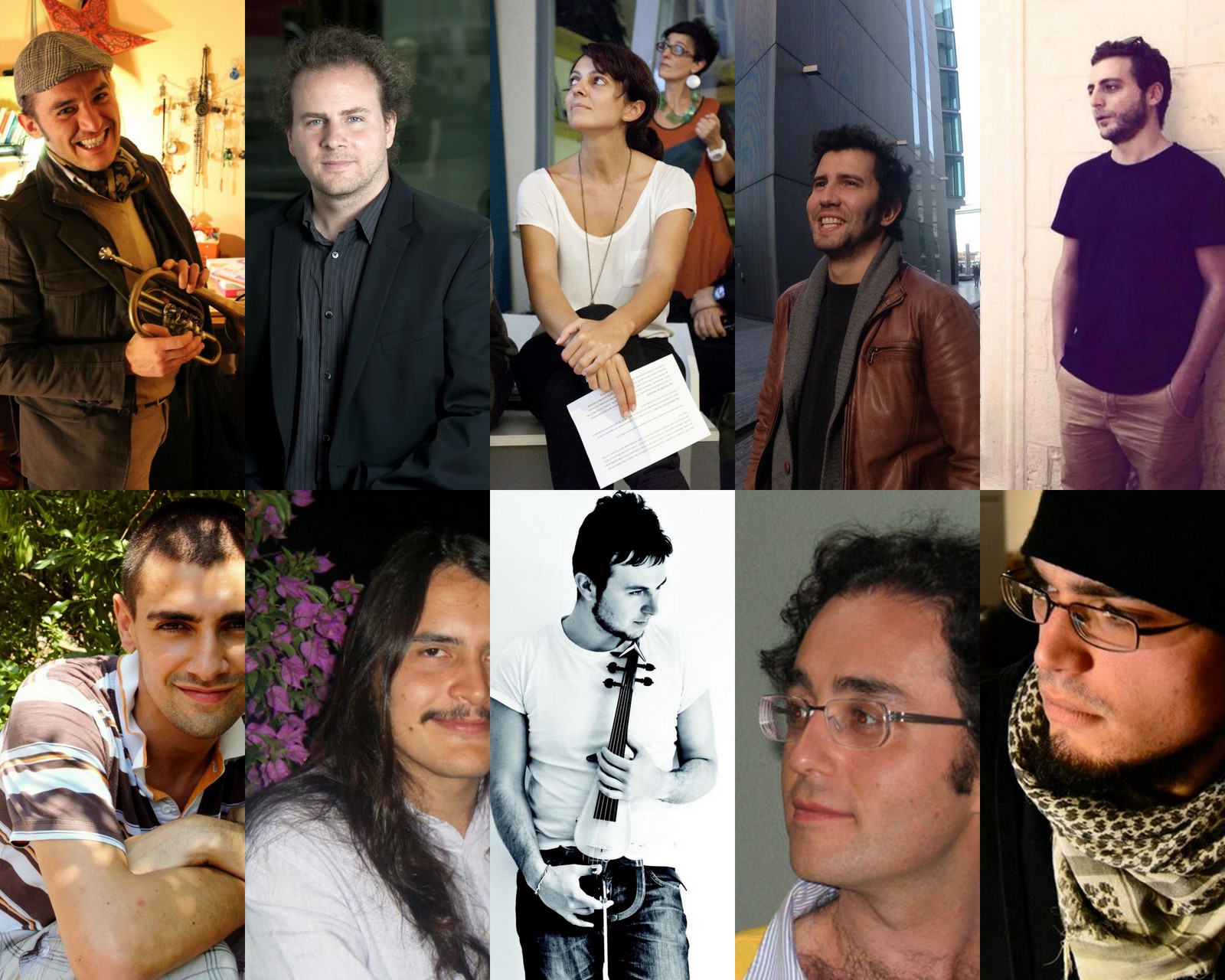 We are a team composed by 4 architects, 1 agronomists, 2 musicians, 1 marketing manager, 1 interactive engineer, 1 acoustic engineer with the idea of spread our passion for architecture and nature through our brand new project about an interactive garden called St Horto.
Siamo un team composto da 4 architetti, 1 agronomo, 2 compositori, 1 esperto marketing, 1 ingegnere esperto in interazioni ed 1 ingegnere esperto di acustica ed elettronica tutti accomunati dall'idea di diffondere la nostra passione per l'architettura e la natura attraverso il nostro progetto nuovo di zecca: un orto interattivo dal nome St Horto.
Exhibition at Maker Faire Rome
The project stems from the idea of creating a perfect synergy between architecture, nature and social technologies. The name "œSt. Horto" is a pun, between Italian and English language. The two words"Horto" and "œSt" give at the same time the idea of a sacred, intimate garden and of something crooked, apparently disordered but full of life, just like a plant. Together they represent the irregular geometry (crooked or oblique) but highly controlled architectural design of the garden. St Horto fits perfectly within the project area and at the same time it redefines the boundaries through a game of compressions and expansions creating a dynamic and attractive space. The concept comes to life from the observation of spinning methods: mechanical (woolen mill) and manual (spindle or mistaff). These two elements have been reinterpreted and incorporated into the project and represented by wooden poles and ropes of white canvas. The triangular tanks containing the real garden are obtained by the repetition of three modules, which in combination create endless compositions. In line with the association that organized the competition we have won, we have chosen to adopt the triangular geometry by the analogy with various forms of art: painting, drawing, music, cinema. The architecture plays a fundamental role: spaces which are asymmetric but proportionate, uneven but harmonic, create unusual tactile, olfactory and visual perspectives designed to facilitate a complete and suitable experience for children. The innovative feature of St Horto is definitely its integration with the 2.0 technology through a customized project. Inspired by other projects of interactive gardens with sensors and thanks to the direct experience of Jardimpu, it was decided to install a technology allowing realtime monitoring of the growing plants in the garden, through the use of hardware tools (Arduino with sensors and webcam) and software. In three particular points of the garden, we use steel cables which become veritable harp instruments. The St Horto project has an amazing interactive zone where people will be involved, playing, learning and spreading a new way to intend a roof garden.
Il progetto nasce dal'idea di creare una perfetta sinergia fra architettura, natura e tecnologie social. Il nome "œSt Horto" gioca sulla crasi fra le due parole San e Orto, qui proposte in versione inglese e che, unite, rivelano la geometria irregolare (storta o obliqua) ma altamente controllata del progetto architettonico. St Horto si installa perfettamente all'™interno dell'™area di progetto, se ne appropria e allo stesso tempo ne ridefinisce i confini attraverso un gioco di compressioni e dilatazioni mutandosi in spazio dinamico ed attraente. Il concept prende vita dall'™osservazione dei metodi di filatura, meccanica (lanificio) e manuale (rocca o fuso). Questi due elementi sono stati reinterpretati ed inseriti all'interno del progetto e rappresentati da aste di legno e corde di canapa bianca. Le vasche triangolari che contengono il vero e proprio orto, invece, sono ottenute dalla ripetizione di 3 tipi di moduli che, combinati fra loro, generano infinite composizioni. In sintonia, poi, con le attività  interne all'associazione che ha organizzato il concorso da noi vinto, si è scelto di adottare questa geometria perché ricorrente attraverso diverse forme d'arte: pittura, disegno, musica, cinema. L'™architettura gioca un ruolo fondamentale: gli spazi asimmetrici ma proporzionati, irregolari ma armonici, creano delle prospettive tattili, olfattive e visive insolite concepite per favorire un'esperienza completa e a misura di bambino. Da qui ci si immerge in uno spazio energico caratterizzato da una successione di triangolazioni piene e vuote, che si susseguono secondo un percorso con funzioni soprattutto didattiche. La caratteristica innovativa di St. Horto è sicuramente la sua integrazione con la tecnologia 2.0 attraverso un progetto realizzato ad hoc. Prendendo spunto da altri progetti relativi ai giardini dotati di sensoristica e dall'™esperienza diretta di Jardimpu si è pensato di installare una tecnologia in grado di permettere il monitoraggio live delle piante presenti nell'orto attraverso l'™utilizzo di strumenti hardware (Arduino con sensoristica e webcam) e software. In 3 particolari punti dell'™orto, vengono utilizzate delle funi d'acciaio che diventano così delle vere e proprie arpe sonore. Il progetto St. Horto ha una fantastica compente interattiva attraverso la quale i visitatori saranno portati a relazionarsi con il progetto giocando, sollecitando e diffondendo poi un nuovo modo di vedere un orto domestico.